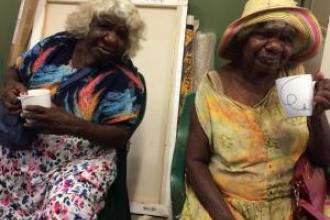 Friday, December 16, 2016
We will be holding our annual CHRISTMAS SALE this year over two weekends, with extended hours Friday and open all day Saturday.
Friday 25th Nov 4-7pm
Saturday 26th Nov 10am -4pm
Friday 2nd Dec 4-7pm
Saturday 3rd Dec 10am – 4pm
Mangkaja's AGM will be held on the 24th November 2016 at Mangkaja studio. We will have a Xmas lunch to celebrate the year with our members.
Mangkaja will officially close for Xmas on the 16th December 2016 and return in Feb 2017.