This is the front page....
Sonia Kurarra grew up in the river country at Yungngora (Noonkanbah). She used to help the kindergarten teacher with teaching art. They used to take the children out to the Sandy Billabong and teach...
The continued success of Mangkaja Arts Resource Agency depends on the support of donors who recognise the importance of the work we are doing. Private donations enable us to improve and develop our...
With extended opening hours! We are excited to announce the date for our dry season art sale. Visit the Mangkaja Gallery & Studio and pick up a...
After 3 years with Mangkaja Arts Resource Agency Manager, Philippa Tabone, has made the difficult decision to move on. We thank Pippa for her...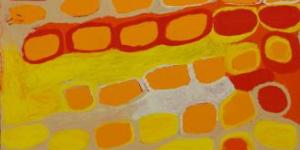 Mangkaja artists are renowned for their uninhibited style and lively use of colour, they paint images of country that share stories of culture and identity. Mangkaja Arts represents artists across...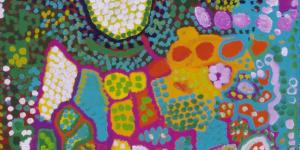 Mangkaja Artists: Colin WASI, Rosie Tarku KING, Nada Tjigila RAWLINS, Dolly Jukuja SNELL,...
08.07.14