This is the front page....
Mervyn Street is a Gooniyandi man. Gooniyandi is one of the two river groups from the country around Fitzroy Crossing. He was born at Louisa Downs Station. Mervyn speaks fluent Gooniyandi as well as...
The continued success of Mangkaja Arts Resource Agency depends on the support of donors who recognise the importance of the work we are doing. Private donations enable us to improve and develop our...
Mangkaja Arts is a renowned Aboriginal owned and governed Art Centre located in Fitzroy Crossing, West Kimberley, WA. We seek an exceptional and...
We have new Mangkaja T-shirts for sale!! They are showcasing works of three of our most senior artists and founding members; Mr Tommy Ngarralja May,...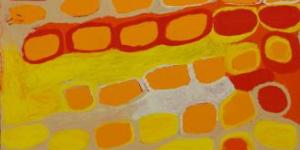 Mangkaja artists are renowned for their uninhibited style and lively use of colour, they paint images of country that share stories of culture and identity. Mangkaja Arts represents artists across...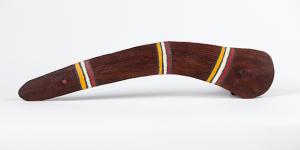 All the art for everybody together - all the men. Sharing stories of culture and identity, '...
07.04.18