This is the front page....
Nyangarni, of the Walmajarri language group was born at Wanywurtu under a tutujarti [desert walnut] tree. She grew up there with her family of one father, two mothers, one brother and two sisters....
The continued success of Mangkaja Arts Resource Agency depends on the support of donors who recognise the importance of the work we are doing. Private donations enable us to improve and develop our...
Jukuja Dolly Snell sat back in her chair with a knowing smile when her granddaughter, Eva Nargoodah, broke the news to her of her prestigious win in...
Extended hours, massive reductions on canvas and 20% off stock store wide and online! Come in and say hi and take home a beautiful piece of artwork...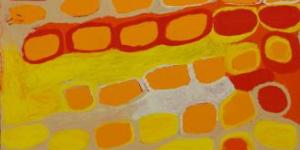 Mangkaja artists are renowned for their uninhibited style and lively use of colour, they paint images of country that share stories of culture and identity. Mangkaja Arts represents artists across...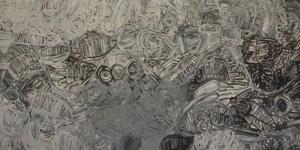 Gimme Shelter is an incredible survey exhibition from the artists of Fitzroy Valley. The exhibition...
28.04.16
Short Street Gallery, 7 Short Street, Broome, WA