This is the front page....
The continued success of Mangkaja Arts Resource Agency depends on the support of donors who recognise the importance of the work we are doing. Private donations enable us to improve and develop our...
"Renowned Bunuba resistance figure Jandamarra is the subject of a painting recently acquired by the National Museum of Australia. ...
With extended opening hours! We are excited to announce the date for our dry season art sale. Visit the Mangkaja Gallery & Studio and pick up a...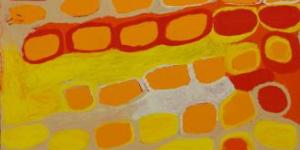 Mangkaja artists are renowned for their uninhibited style and lively use of colour, they paint images of country that share stories of culture and identity. Mangkaja Arts represents artists across...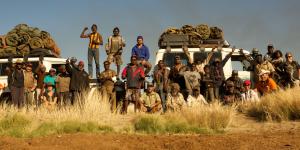 After seven long years Spider & Dolly Snell, Tommy May, their families and those connected to...
08.09.14