This is the front page....
I was born in the 1930s near Nampinpa country in the Great Sandy Desert. I grew up in Yimpurrpa and travelled down the Canning Stock Route. My mother Wayurla Napurrula passed away at Tangku...
The continued success of Mangkaja Arts Resource Agency depends on the support of donors who recognise the importance of the work we are doing. Private donations enable us to improve and develop our...
PRINT SALE - ONE WEEK ONLY! Mangkaja Limited Edition Prints ON SALE for ONE WEEK ONLY 3-7 November 2014. Very limited numbers of each...
Mangkaja has had the great privilege of being involved with The Jimmy Pike Trust. An organisation that provides print scholarships for...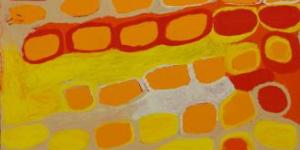 Mangkaja artists are renowned for their uninhibited style and lively use of colour, they paint images of country that share stories of culture and identity. Mangkaja Arts represents artists across...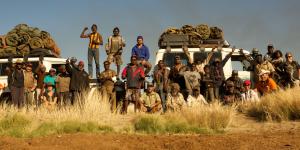 After seven long years Spider & Dolly Snell, Tommy May, their families and those connected to...
08.09.14